"I'M JUST RESTING MY EYES" | Metro Blue Line, Washington, D.C.
MY RECENT PAINTING DONE IN A CLASS AT THE SMITHSONIAN--"PAINTING PORTRAITS LIKE JOHN SINGER SARGENT"I recently finished a class taught at the Smithsonian on how to paint portraits in the manner of John Singer Sargent. This is a painting of Elizabeth Winthrop Chanler, 1893, that hangs in the National Portrait Gallery. Although the class was taught in oil paint, I chose to transfer Sargent's techniques as best I could in watercolors.
"#INMYHAPPYPLACE" | Union Square Park, NY, NY
"OPHELIA" | Eastern Market, Washington DC | Framed Size: 22 3/8" x 27 3/8"
Award of Excellence, Central Virginia Watercolor Guild 2016 Show, Charlottesville, VA
"ZORBA" | Mykonos, Greece
"TONI MORRISON" | Photo courtesy of Katy Grannan
"BUDDING ARTIST" | National Gallery of Art, Washington DC
"FLOWER POWER" | Union Square Farmer's Market, NYC
Giclee available for sale
"WAITING FOR THE TRAIN TO GENOVA" | Camogli, Italy
Giclee available for sale
Award of Excellence | 2014 Virginia Watercolor Society Exhibition | Lynchburg, VA
"TURKISH DELIGHT" | Istanbul, Turkey
Award of Excellence | 23rd Annual Exhibition of the Central Virginia Watercolor Guild | Charlottesville, VA
"SARA" | Yad Lakashish, Jerusalem
Giclee available for sale
Award of Distinction | 2012 Virginia Watercolor Society Exhibition| Hampton, VA
"VALENTINE'S DAY TANGO" | Camogli, Italy
Giclee available for sale
"MORNING RITUAL" | Camogli, Italy
"RICK'S PICK" | Union Square Farmer's Market, NYC SOLD
"THE PLEASURE ACTIVIST"| Alhambra, Granada, Spain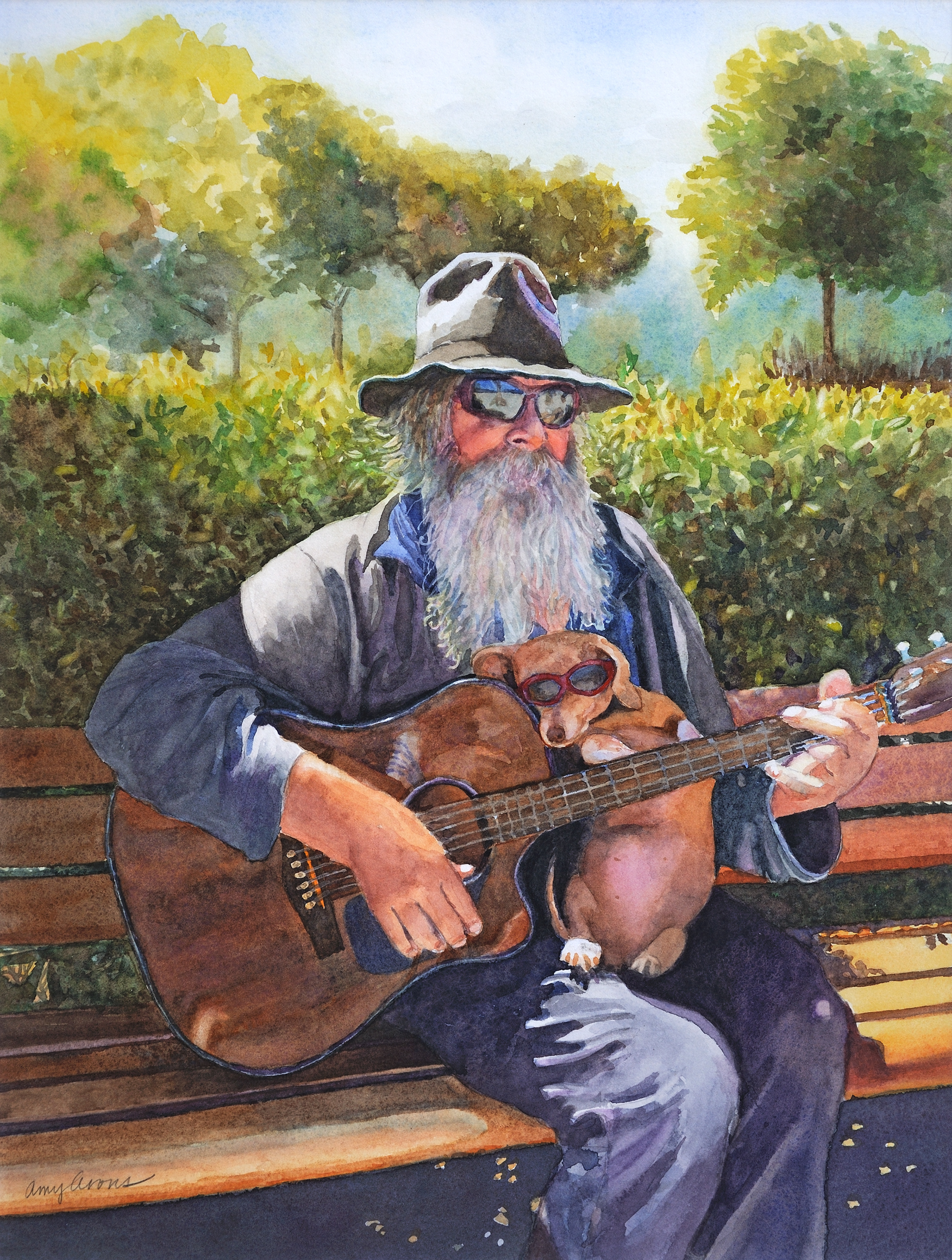 "HER NAME WAS DIAMOND" | Sausalito, CA